A long time ago, hunting and fishing were regular jobs for people. They used to provide food with fishing and hunting. It was those two which made patriarchy grow stronger, men went hunting and fishing to provide food, and women took care of the children. Nowadays, hunting and fishing are sports, just like baseball or football. It is not a competitive sport like football and others, however, it is among the most popular sports especially among middle-aged and older adults.
What are hunting and fishing?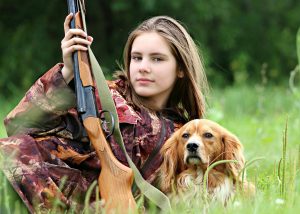 Hunting is a sport which includes pursuing and tracking wild animals with the intent of killing or trapping them out of sports. Hunting, as it was mentioned before, used to be done in order to provide food. Later on, wild animals were hunted for trade. Nowadays, it is a recreational sport, done out of fun. Sometimes, hunting is done in order to remove predators dangerous for humans and/or domestic animals. Whatever the reason, for hunters, professional or amateurs, hunting is something they enjoy. It is the time when they gather in the woods, or some other natural environment, and walk for a long time hunting just like their distant ancestors.
Just like hunting, fishing is both a sport and a way to provide food. A long time ago, it was the main source for food along with hunting. There have been many techniques for catching fish, from spearing and hand gathering to trapping it with the help of a net. As the times passed by fishing did not lose its purpose, it is still done for food. Nevertheless, fishing evolved into sports, a recreational type of sports. People enjoy fishing out of sports. Sitting quietly near the river or sea is very comfortable and relaxing, and many people enjoy it.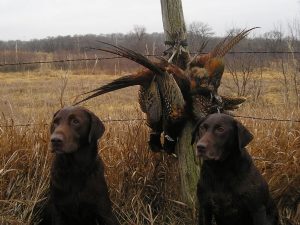 What do we need for fishing and hunting?
Hunting and fishing are very exciting hobbies, however, many things are necessary for both sports. For that reason, we will give you a list of necessary things for hunting and fishing.
   LICENSE:

The first thing hunters and fishermen need is a license. Purchasing a hunting or fishing license is essential before you go hunting and fishing if you do not want to be caught by the police.

   WEAPON:

Once you have got a license, you need to get a weapon. For hunting, usually firearms are used, however, some people use bow hunting. When it comes to fishing, you need rods and reels, fishing hooks, sinkers, bobbers, and swivels. It is essential to learn how to use the weapon before starting to use it.

   FIRST AID KIT:

You need to have first aid kit before you go hunting and fishing. It is essential, especially for hunting. Your kit needs to include alcohol swabs, antibiotics cream, and bandages because you can never be too safe!

   SURVIVAL KIT:

Survival kit is necessary for hunting, but you do need it for fishing as well. Take food supplies, a blanket, a compass and a rope, you never know when you will need it!
Take necessary things with you when you go hunting and fishing, and enjoy your sports without worries!